Helloooo Tulips,
How are you? How has your weekend been? I know i haven't blogged a lot, at the beginning of the week i was sick and then on wednesday i went to Kew Gardens on a school trip then Friday i went to Hever Castle, where Anne Boleyn grew up as a child and i saw the outfit Natalie Portman wore in The Other Boleyn Girl..they were really fun trips...
I have a haul coming up in a few days, i need to wait for a few deliveries to arrive which shall be very soon!
But for a quick post i want to do another Girl Crush post on one of my favourite Pretty Little Liars girls, Emily Fields or more commonly known as Shay Mitchell. She is absolutely stunning and has such a sweet-as-candy personality! It is so adorable that she is real-life best friends with bestie Co-Star Ashley Benson who plays Hanna Marin who i also have a blog post coming up on......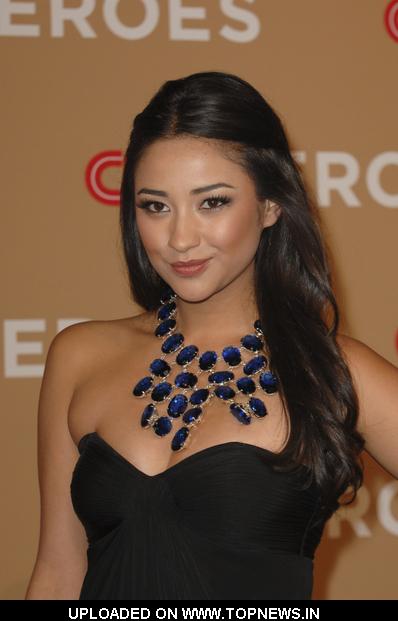 She has a gorgeous jaw dropping smile! and amazing hair and flawless skin! And perfect figure! TRES JELOUS as the french or half-french or speaking-half-french-half-english! I love her and the character on the show! Emily: loving, caring, lesbian/bisexual curious, home-girl.
Here are the facts on Shay:
Born

Shannon Ashley Mitchell


April 10, 1987
Toronto, Ontario, Canada
Occupation
Actress, model
Years active
2009–present

AAhhh sorry for the weird placement...
Pretty Little Liars is her first big main-star show, unlike other stars such as Lucy Hale/Aria or Ashley Benson/Hanna (Ash was in Bring It On Again as Carson i think))
OMMFG guess what i just found! You know how the books finished on Heartless or Wanted, one of those names anyways? TWO MORE ARE COMING OUT!!!!! The first coming out on the 5th of July in a few days!!! AAAAAAAAH but i might not get it till August so i can catch up on the series first and then Ruthless comes out on the 6th of December 2011!!! I CANNOT WAIT! TWO MORE! Will the series ever end? Didn't it end on a really simple ending one which ended the series well but oh well more bookies for moi but i hope they don't have a slow start!